Happy 200th Birthday, Illinois!
Celebrating our state and Baptist work across two centuries.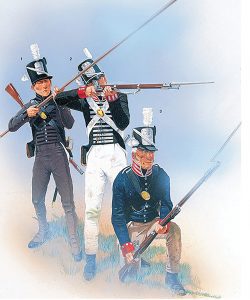 Steven Stilley was a one-man church-planting movement, He was born in 1765, before the United States. At age 47, he served in the war of 1812. Afterward he returned home and continued planting churches in Kentucky, Illinois, and Missouri until his death in 1841 at age 76.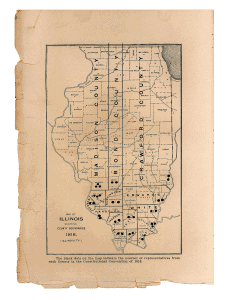 Four IBSA churches still active today were in existence at the time Illinois became a state in 1818: First Baptist Church, Elizabethtown (1806); Shiloh Baptist Church, Villa Ridge (1817); Bankston Fork Baptist Church, Harrisburg (1818); and Jonesboro First Baptist Church (1818).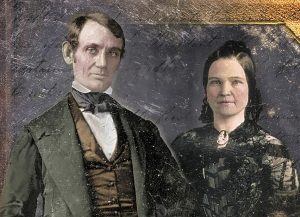 Abraham Lincoln was just 9 years old when Illinois was founded. And he lived in Indiana at the time. His family would soon begin the journey westward. His first adulthood home was in New Salem, 1831-1838, where he was postmaster, store owner, and state representative.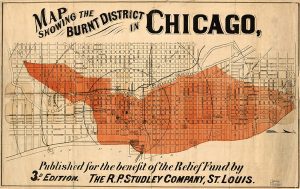 Chicago was called "an insignificant hamlet" in the beginning. Home to 350 people in 1818, it grew to just over 4,000 in two decades. The burly, bustling town drew Illinois' attention northward and encouraged the move of the capital to the geographical center of the state.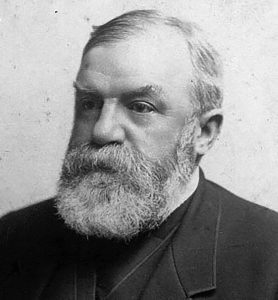 Chicago's famed preacher D.L. Moody was a leading evangelical influencer in the 19th century. "Cities are the centers of influence," he said. "Water runs downhill, and the highest hills in America are the great cities. If we can stir them we shall stir the whole country."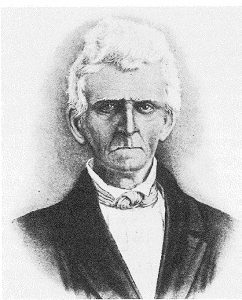 While a few Catholics constituted the religious community at the trading post that was St. Louis in the late 1700s, Baptists were busy on the Illinois side of the river. This stern looking fellow is the son of James Lemen, a committed abolitionist who started a Baptist meeting in his home.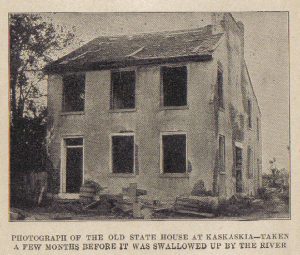 This is Illinois' first capitol building at Kaskaskia in a photo taken just before the Mississippi River swallowed it up. The capital was located there in 1818-1819, then moved to Vandalia for 20 years, before landing in Springfield in 1839.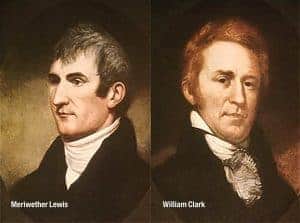 Baptists had been on scene almost two decades when Explorers Lewis & Clark met up St. Louis in 1804 to start their expedition to find the the Northwest Passage. There was 1 Baptist church in Illinois in 1796, and 35 by the time of Illinois' statehood in 1818.
The first Baptist meeting house was at a riverside settlement called New Design. Just across the Mississippi River from St. Louis, the church was organized in 1796 by early pioneers and preachers. The building pictured here dates to 1832, according to a sign over the door.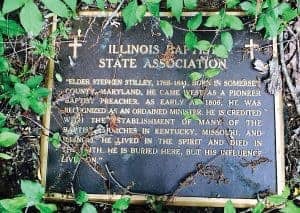 Church planter Steven Stilley's grave marker is in a wooded spot near Herod, Illinois. He helped found churches in the area, including the oldest continually operating IBSA church, Big Creek Baptist Church, now called First Baptist Church of Elizabethtown.