Messengers to the Annual Meeting gather to hear reports gather, confer, and set the direction of actions IBSA will take in the next year. They do this through conferring, amending, and voting on the programs, policies, and recommendations of Association.
Preview the 2022 IBSA Book of Reports in advance of the IBSA Annual Meeting by downloading it now. Copies will also be available for messengers at the Annual Meeting at Metro Community Church in Edwardsville.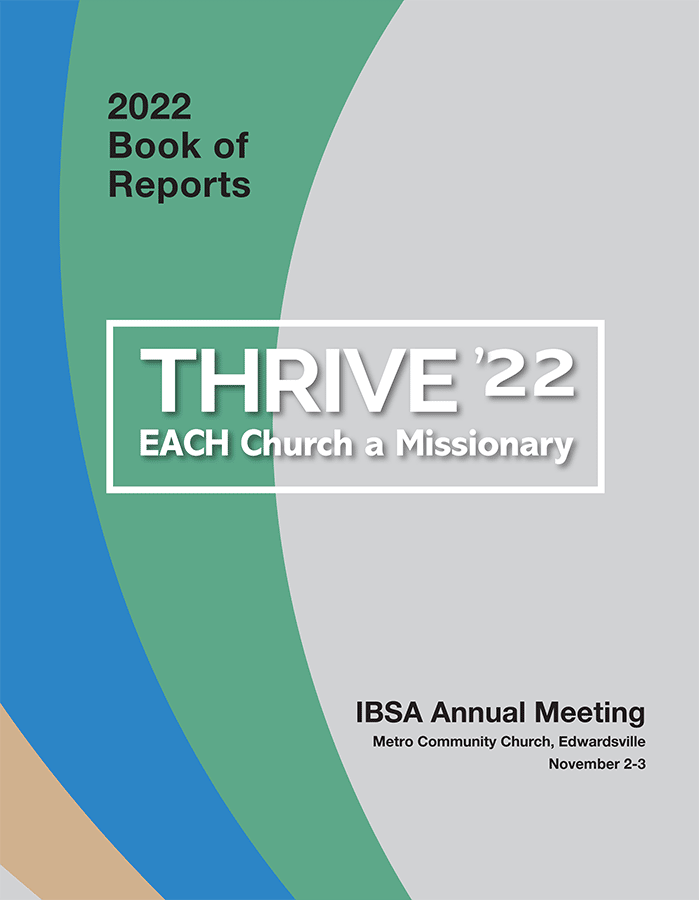 This page will provide updated documents to inform and prepare messengers in advance of the Annual Meeting.